2Cellos
Royal Botanic Gardens, Kew.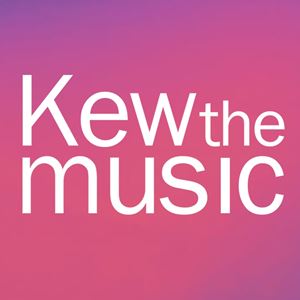 On 10-15 July 2018, the Gardens close at 5pm, last entry at 4.00pm and the glasshouses, galleries and Climbers & Creepers close at 4.00pm (due to Kew the Music)
More information about 2Cellos tickets
Kew the Music is a glorious week-long festival of summer picnic concerts set within the stunning and iconic grounds of the Royal Botanic Gardens, Kew. The 2018 concerts run between Tuesday 10 July – Sunday 15 July with a fantastic line up that offers something for everyone.

A series of sensational summer evenings, with an eclectic mix of artists guaranteed to appeal to all generations of music lovers, the popular concerts make the perfect outing for the whole family to enjoy. Guests are welcome to bring their own food and drink, or to enjoy the open-air bars and tasty street food stalls.

Thursday 12 July - 2CELLOS
Having forged a signature style that breaks down the boundaries between music genres, 2CELLOS bounce from classical and film music to pop and rock and everything in between. The blockbuster Croatian cellists Luka Sulic and Stjepan Hauser rocked the world of music with their unique 2011 YouTube hit reworking Michael Jackson's Smooth Criminal and since then they just haven't looked back. Their distinctive sound and high-energy performance has made them an international sensation. Fearlessly playing with true virtuosity, they know no limits when performing live.
Free entry for children under 1 (no ticket required). Discount for children aged 1-15.

Any customers wishing to purchase a disabled access or wheelchair platform ticket for Kew the Music 2018, please get in touch with the promoter at customerservices@kilimanjarolive.co.uk